Quakertown Borough, PA
Quakertown is a charming borough spanning two square miles with historical architecture and quaint shops and restaurants. The borough has several parks, a community pool and is building the Quakertown Action Park, a state-of-the-art Action Sports recreation and training facility for the community. Quakertown Borough also benefits from Quakertown Alive! (not affiliated with this website), a volunteer-driven, non-profit community development organization working to enhance the quality of life for the residents, businesses and visitors to the borough.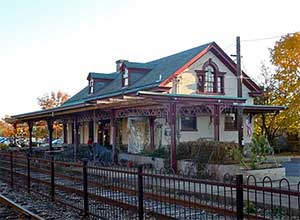 Borough of Quakertown
35 N. Third Street Quakertown, PA 18951
Phone: 215-536-5001
Hours: Monday-Friday 8:30am - 5pm
Website: www.quakertown.org
Directory
Parks & Rec
Quakertown Action Park
Community Pool
Quakertown Alive!
Police: 9-1-1
Police (non-emergency): 215-795-2931
Quakertown Community School District
Bucks County Free Library - Quakertown
Quakertown Swamp
Quakertown Train Station