Construction Adventure Park
Diggerland a construction adventure park in New Jersey where families can drive, ride and operate real machinery.
West Berlin, NJ
856-768-1110
WITH THIS COUPON
Use Promo Code BCA18 for $5 Off Online Purchase of Full Day Over 42" Tickets!
Diggerland USA
100 Pinedge Drive
West Berlin, NJ 08091
856-768-1110
https://www.diggerlandusa.com/
Coupons may not be combined.
Not valid with other offers or prior purchases.
Expires: 12/31/18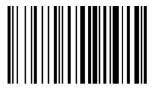 Printed online at QuakertownPAAlive.com.

-Print Coupon
©2018 BucksCountyAlive.com. All rights reserved.
Redistribution of coupons in printed or electronic form is prohibited.

Experience the Best River Ride!
Relaxing outdoor tubing, rafting, canoeing & rafting rides. Free BBQ meal with The Famous River Hot Dog Man.
Southampton, NJ
908-996-5386

Camp | School | Farm | Athletics
Summer Camp, Preschool, Pickleball, Tennis, Farm, Kindergarten, Gardening, Animals and more.
Doylestown, PA
215-348-7221

From Seed to Table
Organic Sustainable Farming. Providing Hands-On Education to Kids & Adults. CSA. Birthday Parties. Summer Camp.
Morrisville, PA
215-295-1138